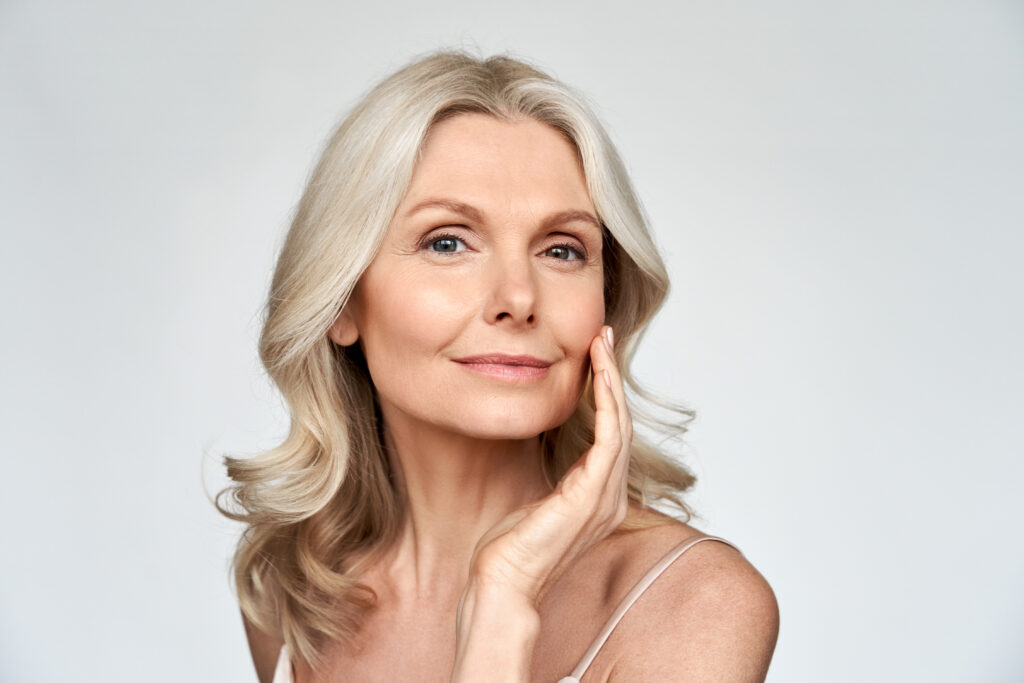 Sculptra is a dermal filler that is used for facial rejuvenation and volume restoration. Unlike traditional fillers that provide immediate results by adding volume to the treated areas, Sculptra works by stimulating the body's natural collagen production over time.
The main component of Sculptra is poly-L-lactic acid, a biocompatible and biodegradable substance that has been used in medical products for many years.
Sculptra is commonly used to address age-related volume loss in the face, providing a more youthful and lifted appearance. 
Consultation: Your appointment begins with a consultation with our experienced providers During this consultation, they will assess your facial anatomy, discuss your aesthetic goals, and determine if Sculptra is the best option for your desired results.
Treatment Plan: Based on your individual needs, a customized treatment plan will be created. Sculptra is often recommended for individuals looking to address volume loss in areas such as the cheeks, temples, and smile lines.
The Treatment: Sculptra is injected into the targeted areas using a fine needle. The number of injections and the amount of Sculptra used depend on the specific treatment plan. The injections are typically well-tolerated, but a topical numbing cream may be applied to enhance comfort.
Unlike traditional fillers that provide immediate results, Sculptra works by stimulating the production of collagen, a natural protein that provides structure and elasticity to the skin. Collagen production is gradually increased over several weeks, leading to a subtle and natural-looking improvement in facial volume and contours.
Multiple Sessions: Sculptra treatments are often done in a series of sessions, usually spaced a few weeks apart. This allows for a gradual and natural enhancement of the treated areas.
Results and Maintenance: Results from Sculptra are not immediate but develop over time as collagen production increases. The effects can last up to two years or more. Maintenance sessions may be recommended to sustain the desired results.
Sculptra Treatments
Package of 3 vials - $1,950
Frequently Asked Questions