High Intensity Focused Ultrasound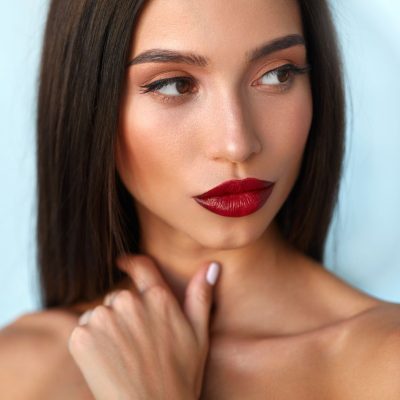 HIFU (High-Intensity Focused Ultrasound) vaginal rejuvenation is a non-invasive cosmetic procedure designed to improve the tone, tightness, and overall health of the vaginal tissue.
HIFU utilizes focused ultrasound energy to stimulate collagen production and promote tissue remodeling in the vaginal walls.
The vaginal wall stretches for a multitude of reasons, including childbirth, obesity, undergoing a hysterectomy and the unavoidable aging process. This can cause the collagen fiber within the vagina to lose elasticity due to the natural collagen being replaced with fibers that do not contain the same levels of elasticity. This can affect many areas of a woman's life including sexual intercourse and urinary incontinence. But our new painless HIFU Vaginal Rejuvenation Treatment is the perfect answer for these frustrations.
HIFU Vaginal Rejuvenation treatment uses powerful ultrasound energy, which applies concentrated thermal heating to the inner layers (SMAS) of the vaginal tissue. This controlled heat will help to stimulate the natural production of elastin and new collagen. This natural production of elastin and new collagen will also provide enhanced sensation, tightness and a youthful appearance.
During a HIFU vaginal rejuvenation treatment, a handheld device is used to deliver precise ultrasound waves to the targeted areas inside the vagina. These waves generate heat at specific depths, stimulating the production of new collagen fibers. This helps to strengthen and tighten the vaginal tissue.
HIFU VAGINAL REJUVENATION TREATMENTS
Package of 3 HIFU Vaginal Rejuvenation Treatments - $1,320
HIFU VAGINAL REJUVENATION TREATMENTS HAVE MANY BENEFITS INCLUDING:
HIFU treatments can increase the pleasure both female and male partners during sexual intercourse. Orgasm problems in women can be corrected with HIFU treatments. The O-Shot can also be added at the time of treatment for additional benefits.
INCREASED VAGINAL LUBRICATION
In addition to this tightening, HIFU treatments also help the body produce more collagen within the vaginal canal. When this happens, the muscles start creating additional lubrication, thus helping to alleviate any friction or discomfort.
TREATMENT FOR URINARY INCONTINENCE
HIFU Treatments can be a life changing solution for women who experience urinary incontinence especially when sneezing, jumping or participating in sports.
HIFU can also be used to treat women with mild urinary prolapsus and rectum sagging that can result in urinary continence problem. 
FREQUENTLY ASKED QUESTIONS
There are many advantages of HIFU Vaginal Rejuvenation: it is a painless procedure, anesthesia is not required, no surgery risk since it is not a surgical operation, it is non-invasive (no incision or suturing), has no down time and also is considered a treatment for many different gynecological problems.
For vaginal tightening and urinary incontinence treatments, typically 4-6 sessions are recommended at 3 week intervals.