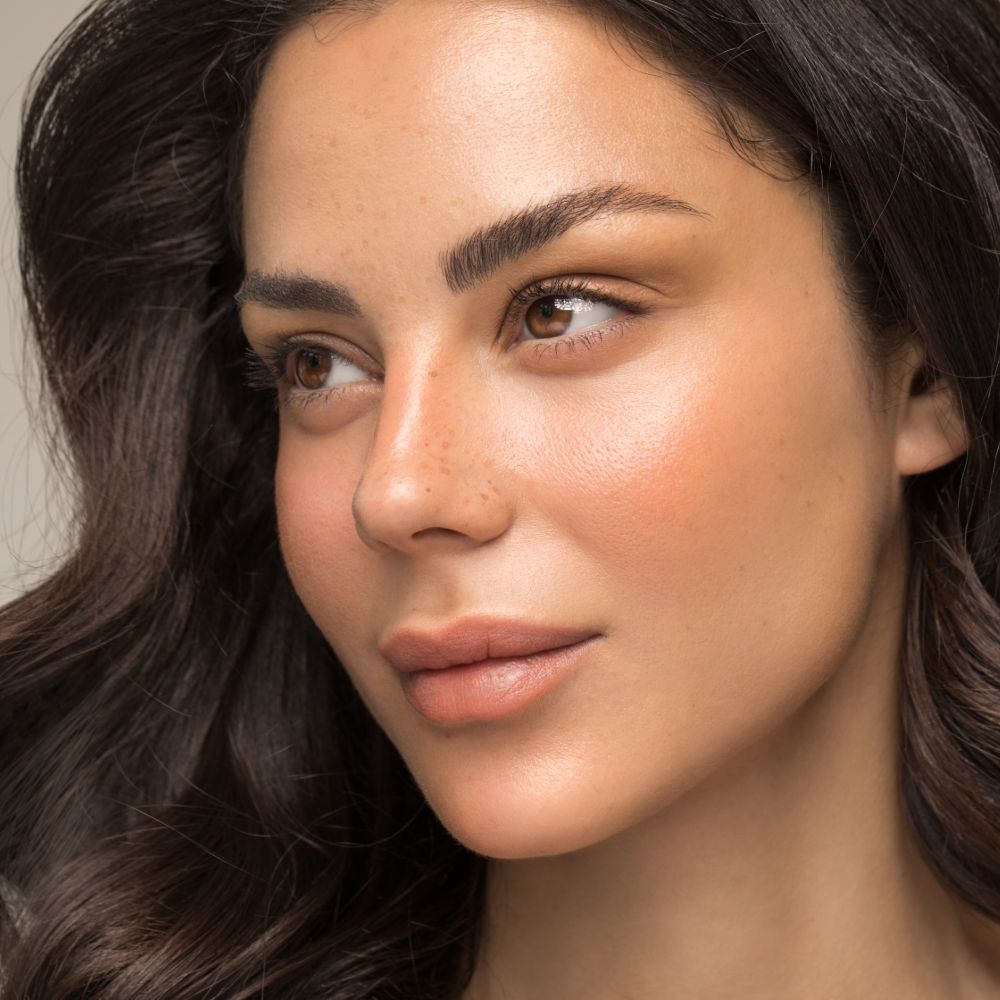 Whether you're looking to restore lost volume, smooth out wrinkles, or enhance certain features, dermal fillers can help you achieve a natural and youthful look.
Dermal fillers are injectable treatments designed to restore volume, enhance contours, and reduce the appearance of wrinkles and fine lines. 
The primary function of dermal fillers is to replenish lost volume, resulting in a smoother and more youthful appearance. When injected, the fillers add volume, plump up the skin, and stimulate collagen production. Collagen is a vital protein that helps maintain skin elasticity and firmness. As we age, the production of collagen decreases, leading to the formation of wrinkles and sagging skin. Dermal fillers can effectively address these concerns by replenishing volume and stimulating collagen synthesis.
Dermal fillers are a non-surgical procedure and an affordable option to achieve plumper lips, fuller cheeks and balanced chins/jaws as well offering correction to deep lines and scars.
Our filler offerings include Restylane®, Restylane Lyft®, Juvaderm®, Radiesse® Sculptura® and Kybella®
Although the possibilities are endless, these products are often used to treat some of the following areas:
Acne scars
Cheek depressions
Crow's feet at the corner of your eyes
Deep smile lines that run from the side of the nose to corners of the mouth (also known as nasolabial furrows)
Frown lines between the eyebrows
Marionette lines at the corners of the mouth
Redefining lip border
Scars including burns, acne and those caused by wounds
Smoker's lines; vertical lines on the mouth
Worry lines that run across your forehead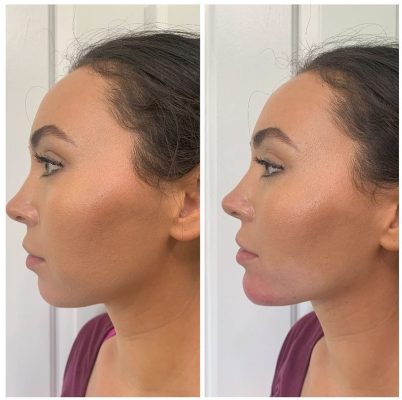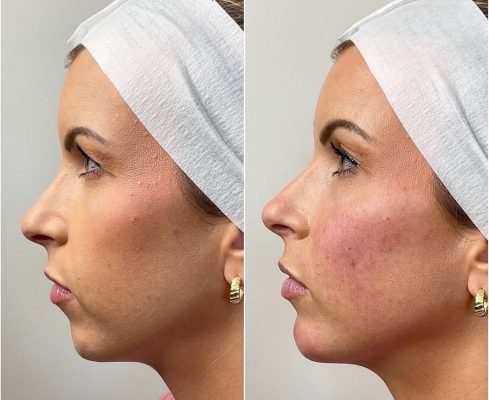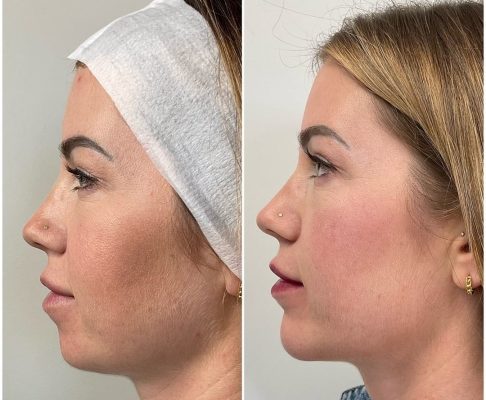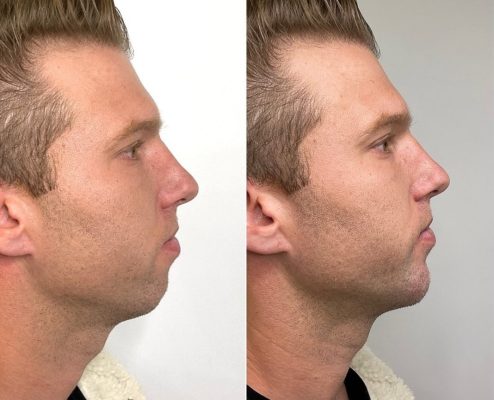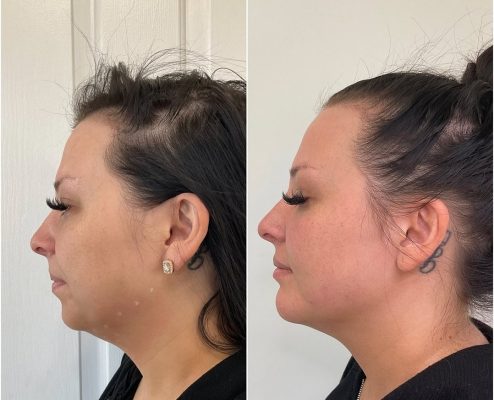 The Treatment Process
During your consultation, our highly trained medical professionals will evaluate your concerns and develop a personalized treatment plan to address your specific goals. Treatment typically takes 30-60 minutes, depending on the areas being treated. A topical numbing cream or local anesthesia may be applied to ensure your comfort during the procedure. Using precise injections, the dermal filler will be strategically placed to achieve the desired outcome.
After the treatment, you may experience some minor swelling, redness, or bruising, but these effects usually subside within a few days. Results are visible immediately.
DERMAL FILLER PRICING
*LUXE MEMBERS RECEIVE FILLER AT A DISCOUNTED RATE. CALL OR TEXT US FOR PRICING.
Lip Filler - Full Syringe - $700

Lip Filler - Half Syringe - $400

Sculptra - Starting at $750

Sculptra - Starting at $750

Tear Trough (Under Eye) Filler - Starting at $800

Cheeck Filler - Starting at $800

Chin Filler - Starting at $675

Hand Filler - Sarting at $675

Rhinoplasty Filler - Starting at $1,000
Why Choose Beautiful U Medical Spa for Dermal Fillers
Expertise and Experience: Our staff is highly trained and experienced. They stay up-to-date with the latest techniques and safety protocols to ensure optimal results.
Personalized Approach: We understand that each patient has unique goals and concerns. We take the time to listen to your needs and develop a treatment plan that aligns with your desired results.
Safety and Quality: Your safety and satisfaction are our top priorities. We only use FDA-approved dermal fillers from reputable manufacturers to ensure the highest quality and safety standards.
Comfortable and Relaxing Environment: Our medical spa provides a welcoming atmosphere, allowing you to feel at ease during your treatment. We strive to create a positive and enjoyable experience for all our clients.
Comprehensive Range of Services: In addition to dermal fillers, we offer a wide range of cosmetic treatments to address various aesthetic concerns. Our goal is to provide comprehensive solutions that help you look and feel your best.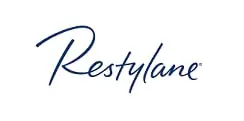 Restylane® and Restylane-L® are for mid-to-deep injection into the facial tissue for the correction of moderate to severe facial wrinkles and folds. Dermal fillers are injectable treatments that can help to diminish the appearance of wrinkles while restoring volume and fullness.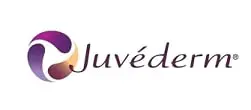 JUVÉDERM® is the #1 chosen dermal filler collection in the US that offers 6 unique and long-lasting fillers. Each one adds volume and is designed for different needs in specific areas of the face including lips, cheeks, chin, smile lines, undereyes, or jawline. 

Radiesse empowers you to control and define your look by smoothing fine lines and wrinkles. Radiesse is long lasting and perfect for treating wrinkles around the mouth and nose including smile lines, pre-jowls and chin wrinkles. Radiesse immediately lifts and corrects while continuing to work by stimulating the body to create natural collagen.

Sculptra® is an FDA-Approved injectable treatment that helps replace lost collagen, an underlying cause of facial wrinkles. Sculptra helps restore the deep, underlying structure of the skin to diminish facial wrinkles.
Frequently Asked Questions about Dermal Fillers