Lehi Utah Hair Restoration
If you are one of the thousands of men or women who suffer from hair loss, Alma TED hair restoration treatment can be an excellent solution for getting back what you have lost. The reasons for premature hair loss range from genetics and stress to illness and hormonal changes and the resulting hair loss can be frustrating.
The TED Machine is an innovative procedure that uses acoustic sound waves and air pressure to drive specifically formulated medications past the skin's protective layer and deep into the dermis layer of the skin, which will nourish the hair follicle and scalp.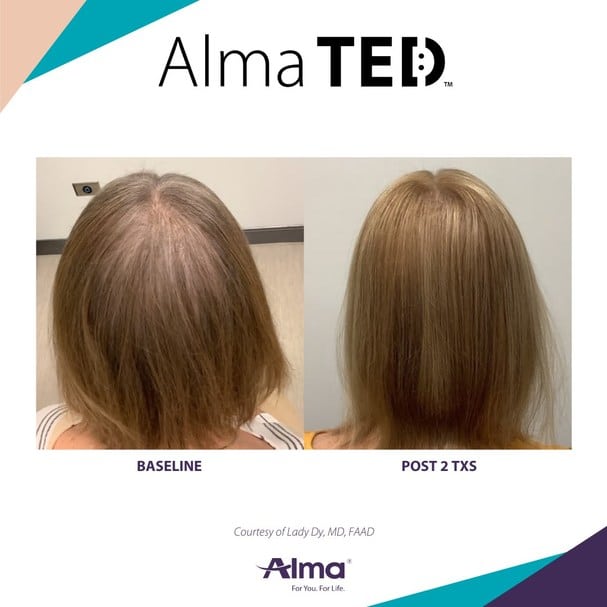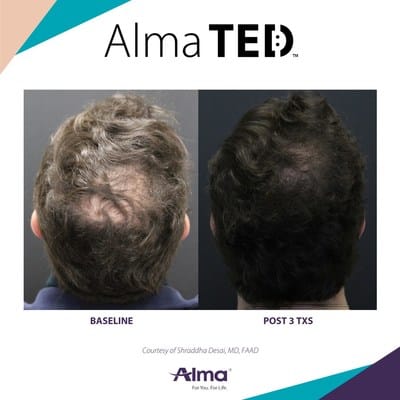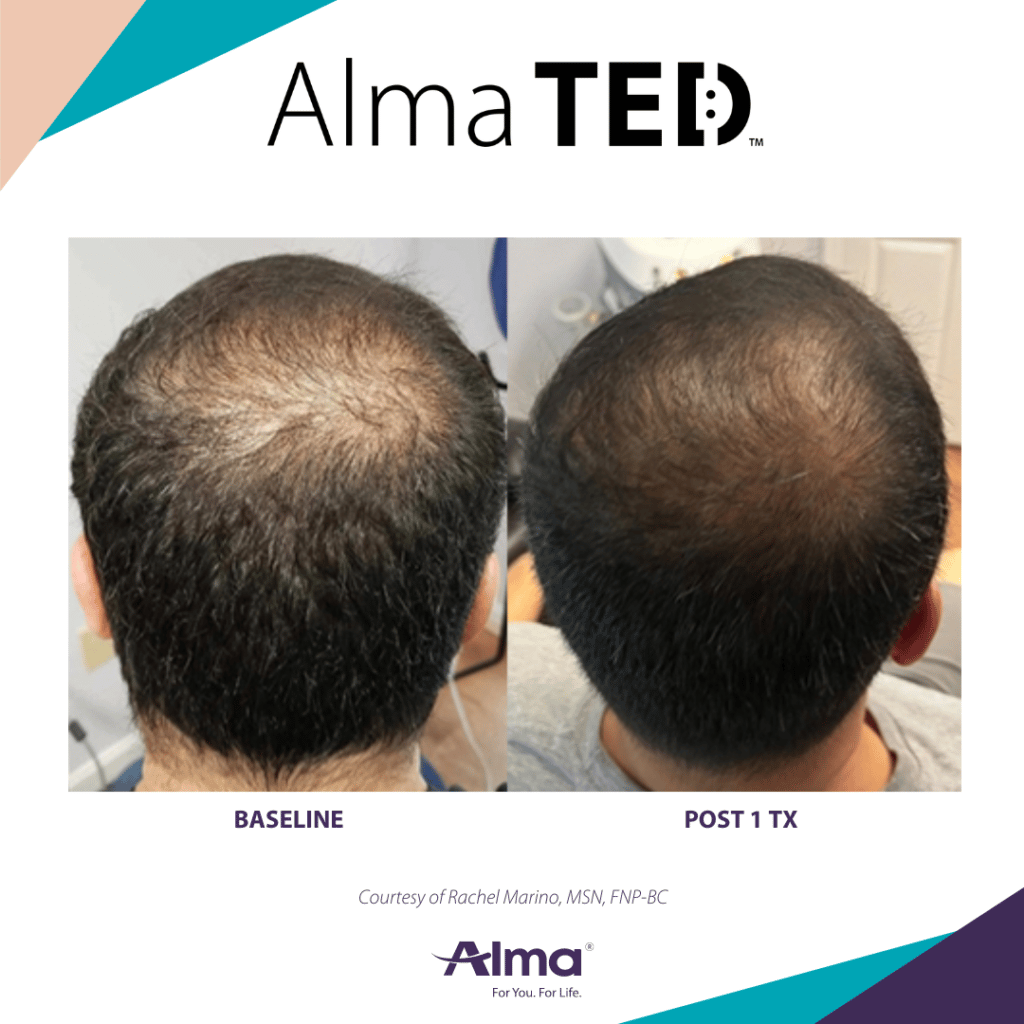 TED stands for transepidermal drug delivery. This revolutionary system provides the body with ingredients to support optimal hair, improving scalp health and follicular strength. But what sets TED apart from PRP hair restoration or transplant procedures is that the entire treatment can be done with no needles and zero pain. 
If you have been bothered by bald spots, hair thinning or excessive shedding then contact us today to see if TED treatments are right for you!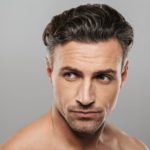 TED HAIR RESTORATION TREATMENTS
$
675
Single Treatment with a Luxe Membership
Single Treatment without a Luxe Membership - $750

Package of 3 Treatments with a Luxe Membership - $1,755

Package of 3 Treatments without a Luxe Membership - $1,950
Consultation: You will meet with one of our trained Master Estheticians who will assess your hair loss concerns, discuss medical history and suitability for Alma TED treatment. We will discuess your goals and expectations to determine if the TED treatment is the right option for you. 
Preparation: Before your first treatment, ensure you come in to your appointment with a clean scalp. 
During your Appointment: The actual Alma TED treatment session is relatively quick and painless. We will use a specialized laser device that emits low-level laser energy directly onto your scalp. This energy stimulates blood circulation, promotes the growth of hair follicles, and encourages the production of healthier, thicker hair.
Post-Treatment Care: After the  treatment, there is usually no downtime. You can typically resume your daily activities immediately. However, it's essential to follow any post-treatment care instructions provided by your Master Esthetician, which may include avoiding excessive sun exposure or certain hair products for a specified period.
Maintenance: Alma TED Hair Restoration is typically administered in a package of 3 treatments to achieve the best results. Your treatment plan will be tailored to your specific needs, and the number of sessions required may vary from person to person.
Ready to upgrade and save with Luxe Membership?