Lehi Utah Hair Restoration
If you are one of the thousands of men or women who suffer from hair loss, Alma TED hair restoration treatment can be an excellent solution for getting back what you have lost. The reasons for premature hair loss range from genetics and stress to illness and hormonal changes and the resulting hair loss can be frustrating.
The TED Machine is an innovative procedure that uses acoustic sound waves and air pressure to drive specifically formulated medications past the skin's protective layer and deep into the dermis layer of the skin, which will nourish the hair follicle and scalp.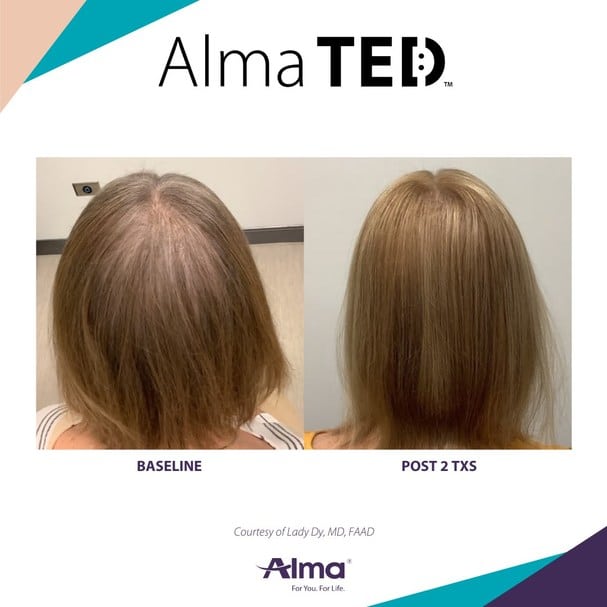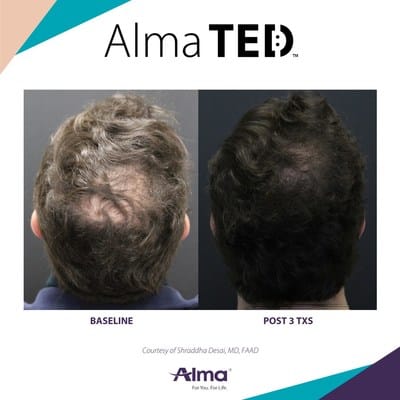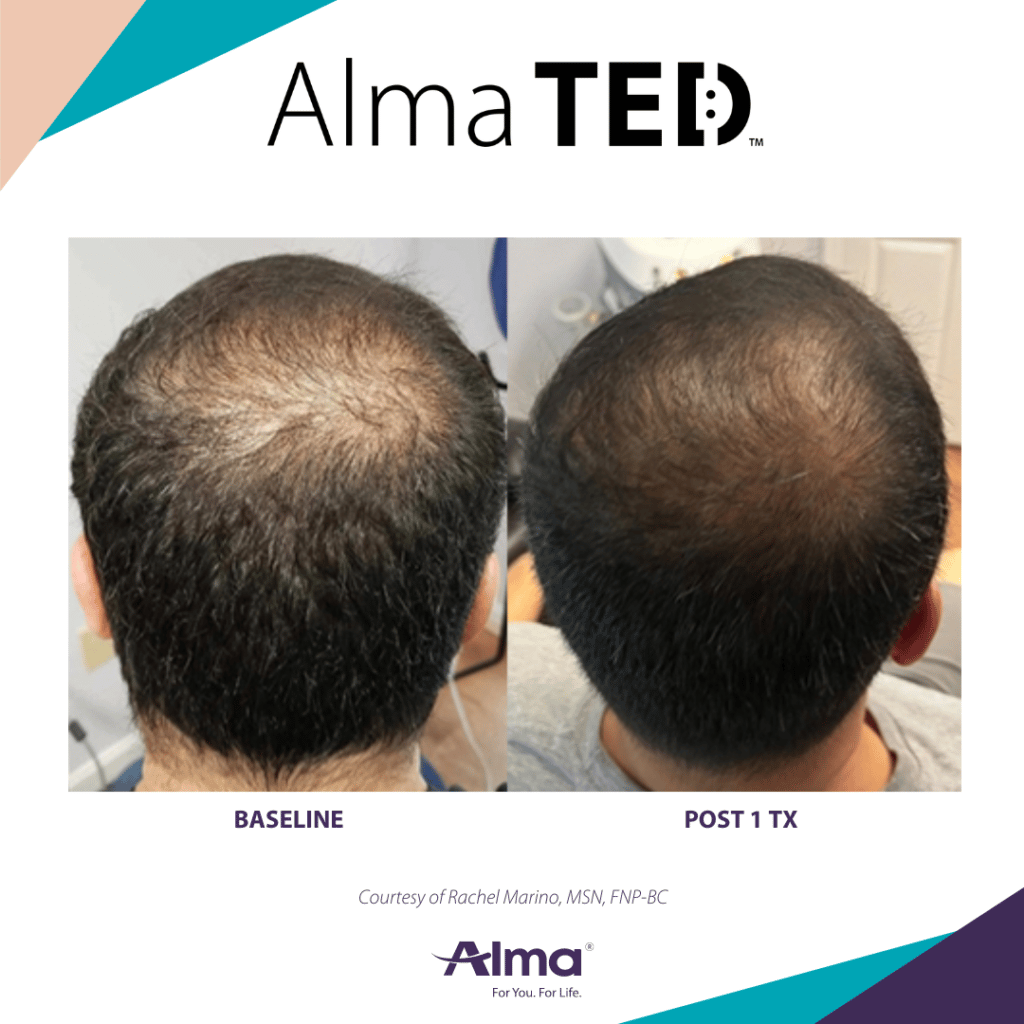 TED stands for transepidermal drug delivery. This revolutionary system provides the body with ingredients to support optimal hair, improving scalp health and follicular strength. But what sets TED apart from PRP hair restoration or transplant procedures is that the entire treatment can be done with no needles and zero pain. 
If you have been bothered by bald spots, hair thinning or excessive shedding then contact us today to see if TED treatments are right for you!
Schedule your Filler appointment today or call our office to learn more!
LEHI UTAH OFFICE 801-407-9002