Erectile Dysfunction Treatment - in American Fork and Lehi UT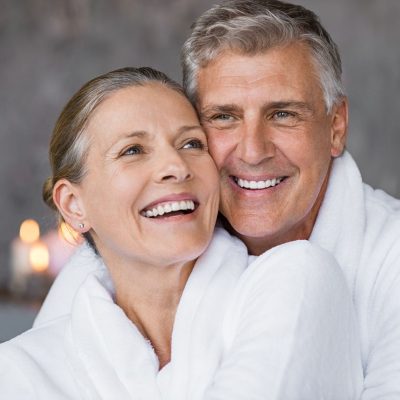 Acoustic Sound-Wave Therapy, also known as Low-Intensity Shock Wave Therapy (LI-ESWT), is a painless and non-invasive treatment for Erectile Disfunction. It utilizes targeted sound waves to improve blood flow and stimulate tissue repair in the penis.
Acoustic Sound-Wave Therapy has been shown to be effective for some men with mild to moderate erectile dysfunction.
Acoustic Sound-Wave Therapy is a nonsurgical treatment in which sound waves are used to improve overall blood flow to the penis using an approach called LI-ESWT (low-intensity extracorporeal acoustic sound wave therapy). This treatment is an innovative substitute for various other sexual health therapies that require invasive surgical procedures or prescription medications.
If you are looking to increase the duration of erections, improve overall sensation and achieve more spontaneity, Acoustic Sound-Wave Therapy may be a great option for you!
During an Acoustic Sound-Wave treatment, a handheld device will deliver low-intensity sound waves to the penile tissue. These sound waves promote the formation of new blood vessels, enhance blood flow, and stimulate the growth of new nerve tissue. This process helps to rejuvenate and improve the overall health of the penile tissue, resulting in stronger and more sustainable erections.
It is important to note that Acoustic Sound-Wave Therapy may require multiple sessions to achieve optimal results.
ACOUSTIC SOUND-WAVE THERAPY TREATMENTS
Acoustic Sound-Wave Therapy Package of 6 Treatments
Frequently Asked Questions