Men deserve to be pampered too! Nearly all of the treatments and procedures performed at our Spa in Lehi Utah are great treatments for men.
If you are a man and you're looking to reverse the signs of aging, wanting to restore hair or remove any unwanted hair, we've got you covered!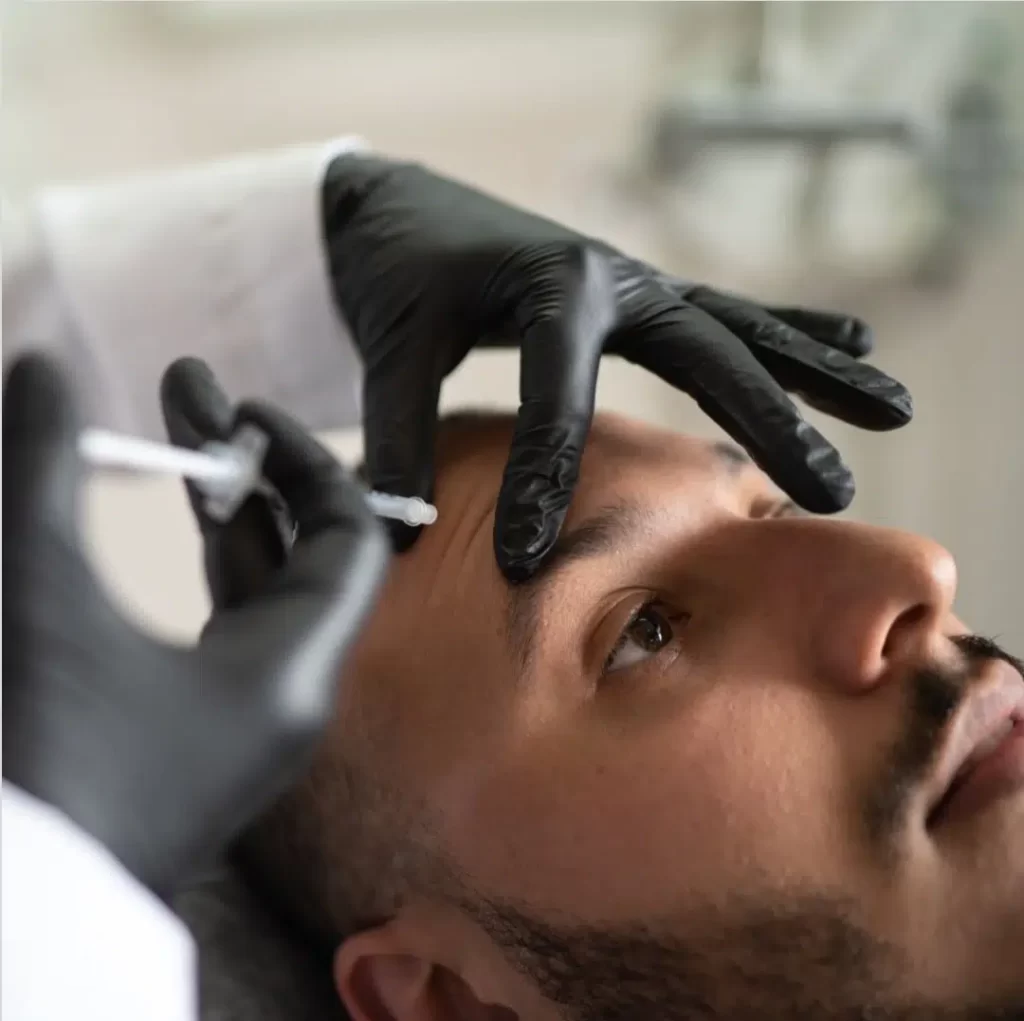 Thousands of men suffer from hair loss. The reasons for premature hair loss range from genetics and stress to illness and hormonal changes. The resulting hair loss can be frustrating.
The TED Machine is an innovative procedure that uses acoustic sound waves and air pressure to drive specifically formulated medications past the skin's protective layer and deep into the dermis layer of the skin, which will nourish the hair follicle and scalp. 
Most men reach their peak levels of decreased testosterone levels and hormonal imbalance around middle-age. This can cause symptoms such as mood swings, sleeping problems and sexual disfunction which can begin to occur more frequently. 
Men can also experience other forms of hormone imbalance such as thyroid disorder, adrenal fatigue and erectile disfunction. At Beautiful U Medical Spa, we will help identify the root cause of your symptoms and offer a comprehensive treatment plan. 
Tired of the constant hassle of shaving or waxing? Our state-of-the-art laser technology targets hair follicles, gently eliminating unwanted hair.
At Beautiful U Medical Spa, we offer advanced and effective laser hair removal treatments to help you achieve silky-smooth skin. Our team is dedicated to providing you with a safe and personalized experience, catering to your unique skin type and concerns.
Acoustic Sound-Wave Therapy is a painless and non-invasive treatment for Erectile Disfunction. It utilizes targeted sound waves to improve blood flow and stimulate tissue repair in the penis.
Acoustic Sound-Wave Therapy has been shown to be effective for some men with mild to moderate erectile dysfunction.
At Beautiful U we offer many Medical Weight Loss options with comprehensive treatment plans. Medical Weight Loss prescriptions incude Semaglutide, Tirzepaide, Phentermine, Contrave, Testosterone Pellets, WeGovy, Peptides, MIC injections and more! 
Dysport® and BOTOX® relax targeted muscles, resulting in smoother skin and a more youthful appearance. With minimal downtime, natural-looking results, and versatility in treating various areas of the face, these FDA-approved injectables provide quick and long-lasting effects. Consult with our experienced team at Beautiful U Medical to discuss personalized treatment plans and discover the benefits for yourself.
At Beautiful U Medical Spa, we offer many treatments and procedures that will tighten skin, smooth out skin texture, minimize pores, even skin out tone, eliminate pigmentation, remove scars and remove scars. 
Using ClearLift™ laser treatments, Erbium Yag laser treatments and OPUS laser treatments. 
The primary function of dermal fillers is to replenish lost volume, resulting in a smoother and more youthful appearance. When injected, the fillers add volume and stimulate collagen production. Collagen is a vital protein that helps maintain skin elasticity and firmness.
As we age, the production of collagen decreases, leading to the formation of wrinkles and sagging skin. Dermal fillers can effectively address these concerns by replenishing volume and stimulating collagen synthesis.
Regularly scheduled facials will deeply cleanse and detoxify your skin, preventing breakouts and enhancing clarity. They also offer anti-aging benefits by stimulating collagen production and improving skin elasticity. 
Facials are a way for men to maintain healthy, refreshed, and youthful-looking skin, making facials a valuable addition to any skincare routine.
PDO (Polydioxanone) Thread Lift is an FDA-approved treatment to lift and tighten skin.
Dr. Russon performs PDO Facial Threads and Body Threads treatments at our Lehi, Utah and American Fork, Utah offices.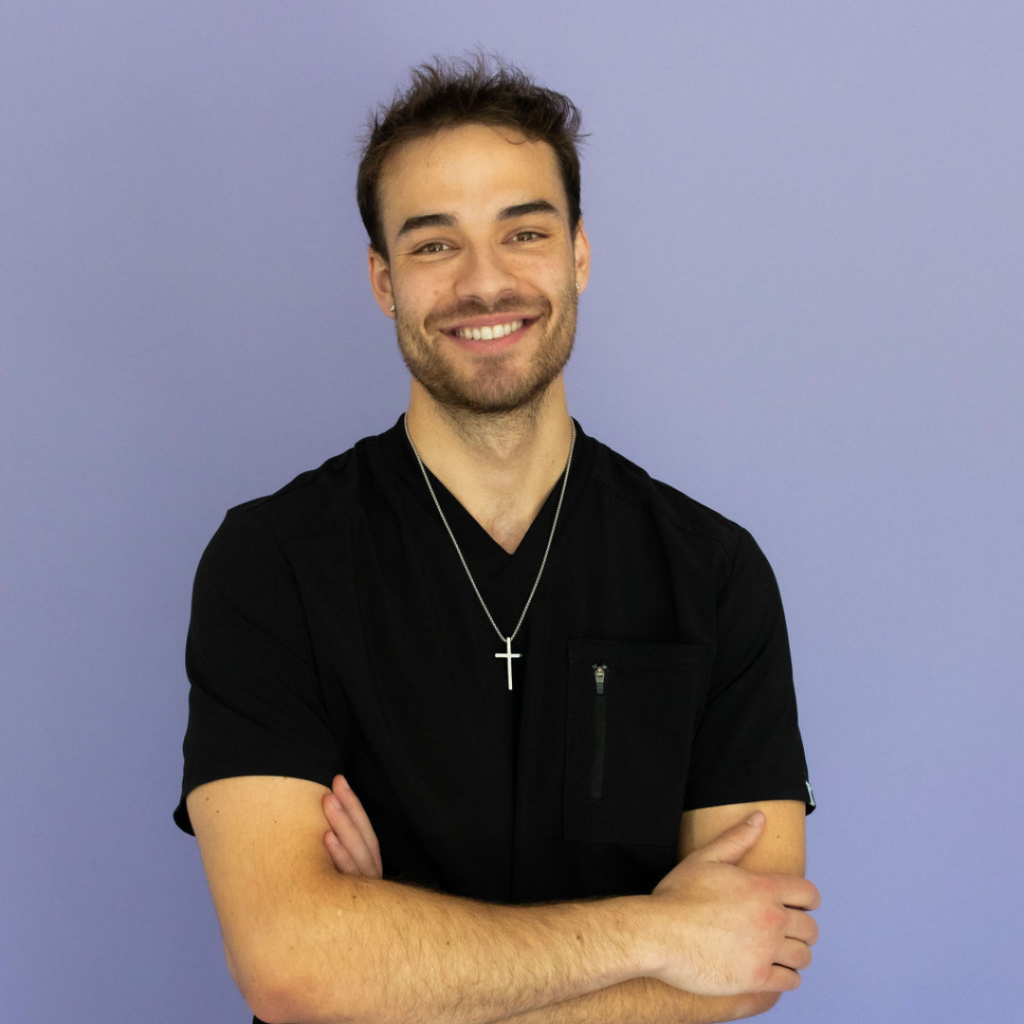 Samuel Broadbent is a registered nurse at Beautiful U Medical Spa.
He specializes in Hormone Replacement Therapy, Medical Weight Loss and Aesthetic treatments.